Acting Skills for Business Professionals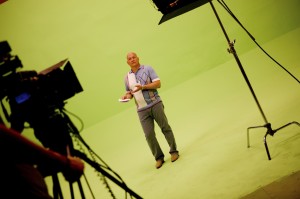 In a time of busy schedules, boring meetings, and challenging communications, take the time to step outside the box and strengthen your communication skills the way A-list Hollywood actors learn to strengthen their presence. You will stand out at your next meeting commanding authority, respect, and a whole new level of effectiveness.

This cutting edge, innovative program is filled with Best Practices from the world of "Show Business" designed to strengthen your communication skills. Designed by our team, and originally launched at Babson College MBA program, business communicators from around the globe have benefited from this practical, applicable and enjoyable learning experience. All programs are facilitated by trainers with professional acting experience who custom-tailor offerings to meet your team's needs.
Topics May Include:
Projecting a Powerful "Presence"
Building Your Self-Confidence
Thinking Fast on Your Feet Through Improvisation
Role Play & Strategize Work Situations
Speaking With Purpose
Speaking With Power
Developing Creative Ideas Quickly
Uncovering the Art of Story-Telling Your Presentation
Learning to Acknowledge and Harness Energy
Building and Maintaining Team Work
Reading the Behaviors of Others
Maximizing Your Potential at Work
Managing Non-Verbal/Body Language
Listening Effectively
Our Promise to You: *100% money back guarantee if you are not completely satisfied within 30 days of your purchase*
(Excluding Professional Workshops, Production Services, & Online Handling Charges)