✰ One to One Actor Coaching ✰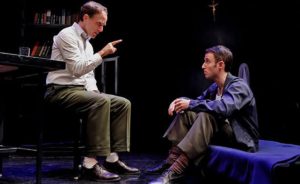 We offer a fresh and innovative approach to each individual coaching session, designed to fit your unique needs.
Coaching is an individual experience, designed specifically for each person and moves at their desired rate of learning. As coaches, our goal is to inspire our models and talent, and motivate you to reach your highest potential in the industry. From our studios in Boston, New York & Miami to our national connections in Los Angeles, the mid west and south to international partners from the United Kingdom and Canada, we will help you get networked globally.
————————————————————————————————————————————————————————————————————————————————————–
Our Actor Objective:
Our team of expert coaches are all currently working actors & talent in the industry and you can see our work on the stage, film, and television programs around the globe. We will work with you to design a coaching program that is a perfect fit for you-designed to suit your needs whether you are a seasoned actor, regrouping and rebranding yourself or brand new to the industry. Our coaching programs are available for talent of all ages who are serious about working in the industry. We will guide you in creating and launching your "Brand." We will advise you on target niche industries where you will find work and recognition in the local, regional, national and international markets.
Hear from our clients!
"Lau Lapides Company is truly a remarkable establishment!! I can say that because I've spent and worked closely with the president of the company Lau Lapides and Mike "The Mic" Jablon, Technical Director. On various projects from New York showcase intensive, to coaching aspiring, and experienced v/o talent, and actors. What can clients new, and familiar encounter when attending the lau lapides company they can expect the absolute best personal, professional, and exhilarating exchange a person can hope to have with a company. The attention to detail that the company provides is exceptional with over 30+ years of coaching, acting, and technical training under the belt. You will have a phenomenal one on one training session from working with Lau, Mike the wonderful staff, and very talented interns. When you come to the lau lapides company, it will feel like HOME!!!!"
-A.J. Cawley, Creative Team Member at Bnn Studios, OWC Network

Topics Covered:

Accent Reduction
Audition Preparation
Vocal & Speech Mechanics
Time & Career ManagementImage Coaching
Teleprompter Training
Preparation for US & International Markets
Our Promise to You: *100% money back guarantee if you are not completely satisfied within 30 days of your purchase*
(Excluding Actor Reel/Voice Over Demo Services, Showcase Events, & Online Handling Charges)