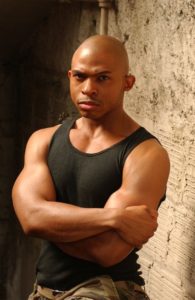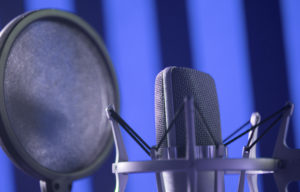 Animation & Video Game For the Voice Actor!
Listen to Arielle's character work on her demo, produced at our studio!
Client Gianni Rios shows off his character work
Don't miss this extraordinary opportunity to work with a New York animation Voice Over pro! During this exciting, fast-paced & fun four hour workshop,
you will practice, create & record original characters for animation and/or video games.  This dynamic experience will take place in a state-of-the-art recording & casting studio.  Have a blast, working on a high level mic setup,  with an engineer and coaching team who are providing real-time direction and feedback!  Animation Genres may include: Commercial, Cartoons, Video Games & Narration.  Interactive Q&A included in program on the business & marketing specific for this industry.  Please wear cool, comfortable layered clothing, studio temperatures may vary, bring a notebook and plenty of water. Participation in this Animation Workshop does not guarantee Talent will receive an industry meeting post showcase, nor secure any kind of representation or casting. LLC does not guarantee talent will be seen by specific representatives nor any particular number of representatives.
Time: TBD (w/ Lunch Break – Please bring lunch with you or be prepared to purchase lunch in the local area)
Date: TBD
Location: TBD
Rate:  VIP Rate – $649  Event Rate – $699 Note: VIP Rate is for current studio clients only*
Guest Instructor: Xavier Paul Cadeau
Xavier is an accomplished internationally known voiceover talent/voiceover demo producer/Radio commercial producer/copywriter with extensive credits including Grand Theft Auto: San Andreas, Grand Theft Auto 4, Grand Theft Auto 5, Transformers Cyberverse & Battlestar Galactica Deadlock
Topics may include:
Specialized Breathing Techniques For Fast-Paced Reads
Crazy, Creative Story Telling Techniques
Working with Actual Animation LA/NY Scripts
Developing & Creating Your Own Wild Characters
Making Strong & Specific Actor Choices
Fabulous Take-a-way Class MP3 Demos
Ivan Jusino 

Bilingual Sales Professional/Career Coach "Lau advised me as a member of Toastmasters International, and I attended her workshop on speech improvement. Lau is an excellent speaker and has valuable expertise to provide quality performance coaching. I recommend Lau to organizations and professionals looking to advance their communication skills." 
No Refunds for this event (due to the commitment of our facility and industry guests we are unable to offer any refunds, for any reason including: Illness, injury, bereavement, scheduling conflicts (the show must go on).