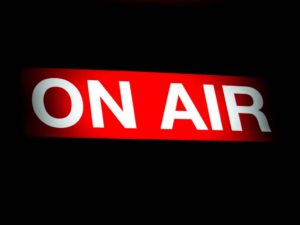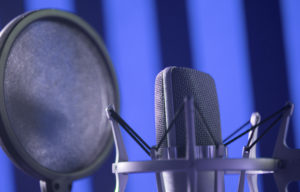 Audiobook Workshop
Listen to our client, Sam Zephir's Audio Book demo:
The audio book explosion is now here! Don't miss this extraordinary opportunity to work with a New York Audio Book Voice Over pro!  From Audible to ACX to Amazon!  Get on board one of the most viable branches the voice over industry has to offer.  This exclusive, exciting experience is the only one of its kind in New England today!  Discover your own unique voice while working on both fiction and non-fiction.  This dynamic event will take place in a state-of-the-art recording & casting studio.  Have a blast, using  a high level mic setup,  with an engineer and coaching team who are providing real-time direction and feedback! Interactive Q&A included in program on the business & marketing specific for this industry.  Please wear cool, comfortable layered clothing, studio temperatures may vary, bring a notebook and plenty of water. Participation in this Animation Workshop does not guarantee Talent will receive an industry meeting post showcase, nor secure any kind of representation or casting. LLC does not guarantee talent will be seen by specific representatives nor any particular number of representatives.
Topics may include:
Sustained Breathing Speech & Accent Delivery
Building & Creating Credible Storytelling Techniques
Working with Actual Audio Book LA/NY Scripts
Creating Specialized & Distinctive Voices
Record & Take-a-way MP3 Demo of Your Classwork
Guest Instructor-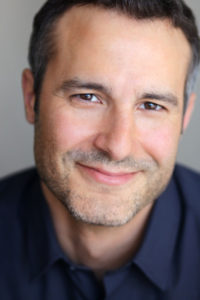 Chris Ciulla
Chris is a Boston native and has 185 Audiobook credits to his name with a focus on Mystery, Thrillers & Noir but can also work other genres including Sci-Fi, Fantasy & Romance. Chris also handles several genres in Non-Fiction too, such as History, Politics & Sports.
Time: TBD
Date: Saturday, June 1, 2019
Location: 115 Dummer Street Brookline MA
No Refunds for this event (due to the commitment of our facility and industry guests we are unable to offer any refunds, for any reason including: Illness, injury, bereavement, scheduling conflicts (the show must go on).
Testimonials:
"My partner and I hired Lau to coach us as voice actors on multiple occasions. She is a gifted coach who is able to coax the best of her students by sharing her deep knowledge and concrete techniques as an actor. She gave us lots of homework and ideas to play with well beyond our time with her. Lau was instrumental in helping me begin to develop character voices for an audiobook working from the inside of my body out. She was an outstanding teacher and I highly recommend her! She's also a generous and very warm human being whom I greatly admire."
-Rosi Amador, Native Spanish/English Voice-Over Artist @ Amador Bilingual Voiceovers