Miami Events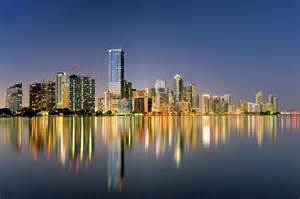 One to One Miami Talent Showcase
We have partnered with Miami's finest Talent Agents & Casting Directors to provide a Showcase opportunity like no other. If you are a stage, film/television actor, voice over talent or print model seeking to achieve the next level of your career, get ready to get on the radar of our most highly sought after industry guests in Miami! Cold submissions don't work, forging relationships in person does. Get networked & connected, land representation, or be considered for the next hot project and create powerful relationships with the industries' top players. These guests are some of the most respected in the industry today and who are actively seeking out new talent for representation and casting. This is the next tier for your career. You will have the opportunity to audition for this all-star panel then sit one to one with each guest for a mini meeting! Show your personality and get to know the best the industry has to offer today!
Event Date
TBD
Location
Teatro Prometeo Conservatory
Fee
General: $286 
VIP Client Rate: $229
Actors: Please prepare one contemporary monologue not to exceed one minute in length (memorized).
Voice Over Talent: Please prepare one or two contrasting commercial pieces of copy (NO Narration or Animation) 15-30 seconds in length (each piece).
Singers: Please prepare 32 bars of standard Broadway Repertoire to be performed a cappella.
Models: Bring your current portfolio book.
*Talent does not need to speak Spanish to participate in this event.*
Schedule
Call Time: Mandatory group Orientation- 6:00-6:30PM
Warm-up: 6:30-7:00PM
Showcase Audition & Guest One to One Meeting: 7:00-9:00PM
Networking Mixer & Debriefing Session: 9:30PM-11:00PM
After you go through your initial audition you will stay in studio, you will not leave. You will then have an opportunity to come through again to meet and individually meet each of our industry guests one-to-one. This is an incredible opportunity to meet each person, see his or her personality, potentially do a cold reading if you are asked to, and chat. In essence, this is your second time around to audition. You need to be ready and alert as it will take you 10-20 minutes to rotate around the room (depending on number of guests) and meet each guest.
Participation in Miami Actor/Voice Over Showcase does not guarantee Talent will receive an industry meeting post showcase, nor secure any kind of representation or casting. LLC does not guarantee talent will be seen by specific representatives nor any particular number of representatives.
Post Showcase Mixer
 Networking Mixer and Debriefing session. This will be a unique opportunity for you to meet fellow actors, make connections in the business, and relax while you eat. It is truly a highlight of our evening so don't miss it!