New England Talent Showcase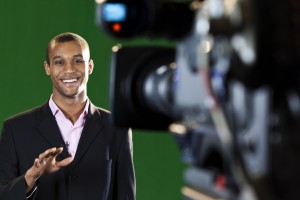 Calling all Actors, Voice Overs, Models & Singers!
 Come join us and the best that New England has to offer with this professional development, training & networking opportunity.   This is an excellent, professional level hands-on approach to building the next level of your career.  You will meet one to one with the finest of New England's top Talent Agencies, Casting Consultants, Producers, Directors & other Industry Pros for direct feedback & coaching on your performance work.  Forge relationships, learn new tools & tips for professional development and get connected in the industry!  Read about the last New England Showcase from Imagine Magazine by clicking here
Event Date
Saturday, December 7, 2019
Time
TBD
Location
(Our Satellite Event Space) Rumblestrip Audio
Fees
Early Bird Rate (Ends ):
VIP Rate:
Retail Rate:
No Refunds for this event (due to the commitment of our facility and industry guests we are unable to offer any refunds, for any reason including: Illness, injury, bereavement, scheduling conflicts-the show must go on).  
Important note: Industry guests schedules are extremely busy ALWAYS SUBJECT TO CHANGE
Participation in New England Talent Showcase does not guarantee Models & Talent will receive an industry meeting post showcase, nor secure any kind of representation or casting. LLC does not guarantee talent will be seen by specific representatives nor any particular number of representatives.
---
Schedule
9:00 AM to 1:00 PM
Hear From Our Clients!

I can't begin to tell you how much I enjoyed the Showcase. Once I did the one-on-ones, my entire perspective and outlook changed. I understood the full circle process, and it became exhilarating. I felt high, I felt rev'd. I couldn't believe it. It was so powerful for me that it turned me 180 degrees, and made me realize that next time will be different. I won't be nearly as afraid (I was truly really scared to death!). I will still be nervous of course, but I now have an "I can do this" feeling and attitude. Like this is possible for me. I am grateful to you and enjoyed the Showcase very much (once I saw the light that is! LOL). I was in awe and inspired by all my fellow actors – who did nothing but encourage and support – people I didn't even know! I loved them all! The after showcase gathering was the icing on the cake. It brought it all together and I loved every minute of it. Wow I just loved all those people.
Thank you for everything Lau. I'm very happy to have met you and to know you. You're an incredible coach, and I could see that also full circle on Monday. I was awe inspired by you. You're amazing.
-Karen MacCracken, Voice Over & Acting Talent
I worked with Lau and her staff every week for several months in preparation for her New England Talent Showcase that she held this past April, where I performed a monologue in front of numerous casting directors, filmmakers, and other professionals in the media industry. I went through the whole process of selecting, editing, and rehearsing a monologue that was right for me. In addition, Lau provided great feedback, helped me with auditioning, and we even worked on voiceovers. Lau and her staff taught me both the rudiments of acting, as well as more nuanced techniques and the importance of marketing yourself. As a result, I booked various gigs and was able to find new representation. I highly recommend lau laupides company.
-Maria Scenna, Actor Talent
I would like to thank you all for the hard work you, passion, and professionalism you had yesterday during the event. I am sure you are all tired, but also excited, after the success. It was for sure an interesting and valuable experience.I truly appreciate your candor and honesty.
-Jesus Paez-Cortez, Actor & Voice Over Talent
Book your professional Head shots and Composite Cards to shine at Showcase.
Our resident photographer, Lynn Wayne, is taking appointments NOW for event participants. Please note, ALL photo sessions are at a separate cost.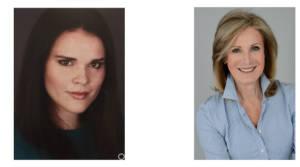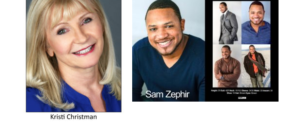 New England Showcase Talent from left to right: Serge Didenko, Joan Covino, Tina Storer, Trish Lawton, Kristi Christman, Sam Zephir,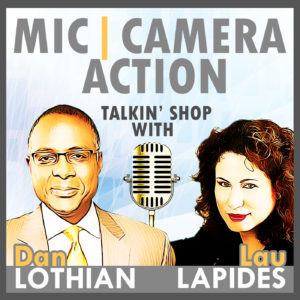 Please Rate and Review our Podcast Mic Camera Action Talkin Shop on iTunes! Search for "lau lapides company".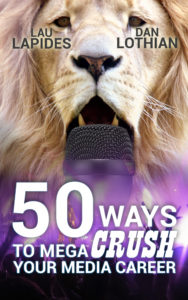 Also, you can find our book "50 Ways to Mega Crush Your Media Career" on Amazon! Click Here to purchase!