✰ New York Talent Showcase ✰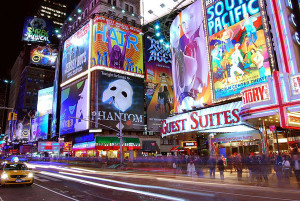 About the NYC Showcase
Calling all Actors, Voice Overs, Models & Singers!  Come join us and the best that New York has to offer with this professional development, training & networking opportunity.   This is an excellent, professional level hands-on approach to building the next level of your career.  You will meet one to one with the finest of New York's top Talent Agencies, Casting Consultants, Producers, Directors & other Industry Pros for direct feedback & coaching on your performance work.  Forge relationships, learn new tools & tips for professional development and get connected in the industry!
Important note: Industry guests schedules are extremely busy ALWAYS SUBJECT TO CHANGE*
Participation in New York Talent Showcase does not guarantee Models & Talent will receive an industry meeting post showcase, nor secure any kind of representation or casting. LLC does not guarantee talent will be seen by specific representatives nor any particular number of representatives.
| Event Date | TBD |
| --- | --- |
| Time | TBD |
| Location | Ripley Grier Studios – 520 8th Avenue, NYC 10018 |
| Fee | TBD |
No Refunds for this event (due to the commitment of our facility and industry guests we are unable to offer any refunds, for any reason including: Illness, injury, bereavement, scheduling conflicts-the show must go on).
Industry Guests for 2019:
–Samantha Somero, Talent Agent from CESD Talent
–Jonathan Saul, Talent Agent from Stewart Talent
–Jim Kennelly, Owner, Producer, Director at Lotas Productions
–Ed Batchelor, Talent Agent at Arcieri & Associates
–Xavier Paul Cadeau, Voice Over Casting/Producer
–Chris Ciulla, Voice Over Casting/Producer
–John Sudol, LA Acting Coach
–Jenevieve Brewer, Owner/Manager At JB Talent
–Barry Shapiro, Owner/President of Herman & Lipson Casting
–Johnathan Saul, Talent Agent at Stewart Talent
–Tramaine Montel Ford, Actor/Producer
Schedule
4:30PM: Call Time for Talent
5:00 – 5:30PM: Welcome Orientation & Instruction for Event
5:30 – 6:00PM: Talent Warm-Ups
6:00 – 7:00PM: Showcase
7:00 – 8:30PM: One to One Meetings with Guest Panel & Talent
8:30 – TBD: Post Networking & Debriefing/Dinner @ Location TBD
Hear From Our Clients!
Testimonials:
"Quick note to tell you how successful I felt the showcase was. I received constructive criticism consistent with yours regarding my voice, and some very nice praise from Ann Wright regarding my acting and presentation of my monologue. Thanks for putting that together – it ain't easy!"
-Mark Davies, Voice Over & Acting Talent
"Dear Lau and Lau Lapides Team, Thank you for such a wonderful experience at the Showcase yesterday. I had an amazing time taking in the scene, meeting all of the great casting directors and agents and having a chance to share my work. I am so grateful to everyone at Lau Lapides for their time and energy organizing the showcase and making it run smoothly and stress free for the actors.
Lau- Thank you for being such a guiding light during this process. I appreciate all the time you spent coaching and inspiring me leading up to the showcase, I have learned so much."
-Meg Anchukaitis, Actor Talent
"Sending you a note to say "thank you" for yesterday's showcase. I really appreciate the opportunity to present to and meet in person with key folks the industry. I received very positive feedback and constructive critique, both of which are important and encouraging! Plus, I really had fun! I know you like to hear how we fared at the showcase. Jim Kennelly requested my demo, so I will be sending him my info. Knowing he is dedicated to VO talent, that's exciting! Lot of work goes into the organization of these events-I recognize that fact!"
–Susan Murphy, VO Talent
Headshots
Book your professional Head shots and Composite Cards to shine at Showcase with our studio photographers. Please note, ALL photo sessions are at a separate cost.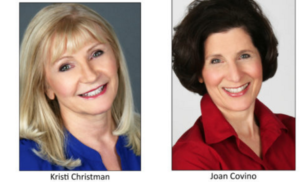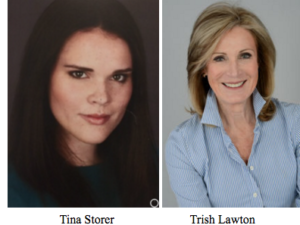 Please Rate and Review our Podcast Mic Camera Action Talkin Shop on iTunes! Search for "lau lapides company".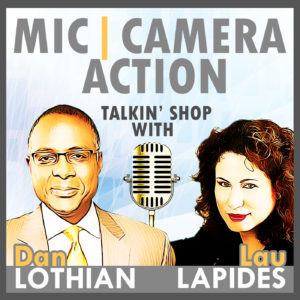 Also, you can find our book "50 Ways to Mega Crush Your Media Career" on Amazon! Click Here to purchase!