SENIOR CREATIVE TYPES – THIS ONE'S FOR YOU!.
WE WARMLY WELCOME YOU TO
THE TRIBE
Open to all Seniors age 50 and up
All Virtual-All on Zoom -All personalized for you!
Running every Sunday RSVP to reserve you space for the date you are planning to attend:
Join us at  2:00 – 3:30PM* EST* ON ZOOM (Click the time to register!)
Facilitated by Liliane Klein & Katie Beckvold along with Studio Guest Trainers*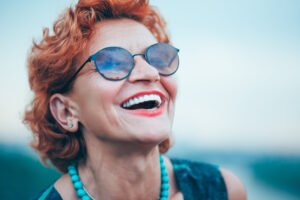 So what's your story? What does aging mean to you? What would you like your legacy to be? Come join us in this very personal journey of creativity and connection  and have your voice heard. Engage with a diverse group of peers who are coming together to share their personalized experiences to form a circle of story- tellers who experience the  world as you do!   Take a trip from isolation to imagination and energize your creative soul to find your authentic voice through  reading and discussions of original work, published monologues, scenes, movement and short stories which brings you to life and allows your spirit to soar! This unique offering is geared towards everyone who would like to join a safe and expressive ensemble of creators who wish to  explore, expand, engage and enlighten! No experience necessary
Can't make the session?
Register anyway and  receive a recording of your session!
——————————————————————————————————————-
ABOUT OUR INSTRUCTORS!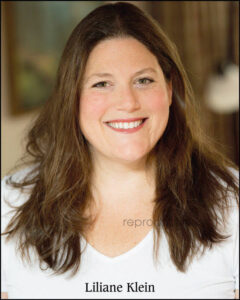 Liliane Klein (lilianeklein.com) is an actress, singer, plus-size model, and acting coach who has made a career playing formidable leading ladies and delicious character roles. In addition to her extensive stage credits, Liliane plays Eloise Levesque in the award winning film Ghost Light, alongside Roger Bart, Tom Riley, Shannyn Sossamon, Carey Elwes, Carol Kane, Danielle Campbell, Scott Adsit, and Steve Tom (https://g.co/kgs/khUQWF). Adjacent to her work in show business, Lili has been a lifelong activist and advocate for social justice and empowerment, animal and environmental protection/sustainability, and human/civil rights. She was born in New York and earned her BFA in Acting from Boston University College of Fine Arts in 2002, cum laude. She currently studies with Tom Todoroff and David Gideon in New York. Liliane resides in MA with her tall and brilliant husband, her 3 beautiful and brilliant sons, and her (literally) traffic-stopping dog. She is a proud member of AEA and SAG-AFTRA.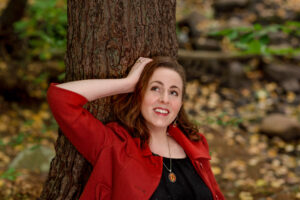 As a performer and a musician, Katie Beckvold is a coloratura soprano. She was commended for her portrayal of the Queen of the Night at Bay View Music Festival. "Bolts of lightning flew from Hall Auditorium…She did it with her voice with dead on accuracy." Other roles she performed include Mademoiselle Silverspeal (The Impresario) with Piccola Opera, Tzeital (Fiddler On the Roof) with Star Players, and Phyllis (Iolanthe). "[A] gifted soprano…[who] also has a finely tuned talent for the tongue in cheek".
Beckvold enjoys doing concerts with local companies, such as VOX New England (The Power of Women Reflected in Song), singing as a soprano soloist with the Assabet Valley Mastersingers (The Messiah), along with collaborating with contemporary ensembles, to include the Temporal Displacement Orchestra (Virtual World Premier:"In C-Dorian"-Techeli) and Black Sheep Contemporary Ensemble. Katherine has won third place in the Opera Idol Competition with Piccola Opera, was a Regional Finalist in the Talents of the World Competition and a Semifinalist, in the Emerging Professional Artists Division, at the Classical Singer Competition.