✰ VIRTUAL ADVANCED ON CAMERA SCENE STUDY COHORT ✰
2 Part Intensive Class with LA based guest Stephanie T. Keefer
Sunday November 21 Session 1: 9:00AM – 12:00PM & Session 2: 1:00PM – 4:00PM(ZOOM)
Zoom link provided upon registration.  $99/Session!
Payment can be made via Venmo @laulapidescompany
Make note in Memo "Virtual Audition Class" with the date you wish to attend (if only registering for one)
Auditioning is online now and for the foreseeable future. Are you confident in your camera work?
Join our class with Stephanie T. Keefer to strengthen your script analysis, gain clarity on your camera technique, and hone your own process. 
Highlights may include cool gems like how to "command presence" on-camera, how to bring authenticity into each moment, how to analyze script, determine eye lines, creating strong beginnings and endings, crafting scenes with an arc, making strong actor choices, producing great self audition tapes and personalizing the script so that your essence & unique signature brand shines through.  Scenes will be provided*
---
Technical Decisions Relating to the Camera:
Eyelines
Proximity
Movement
Strong Beginning/Strong Ending
Script Analysis:
Scene Shift
Genre/Tone
Personalizing
Mindset:
Confidence Walking In
Release Afterward
Self Tape Technicalities: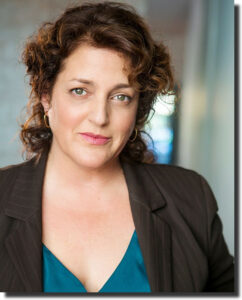 Stephanie T. Keefer (https://www.imdb.me/stephanietkeefer) is an elite graduate of the University of California, Irvine. As a writer, director & LA Film Producer, her short films have been widely celebrated, and her recent "ONE DANCE" has been licensed and broadcast nationally on CBS and FOX. As an LA-based actress, she is currently running on Amazon Prime playing an evil corporate boss in the sci-fi rom-com A GIRL, A GUY, A SPACE HELMET among other shows. Having worked in professional theater, film, television, & voice-over for the past 20 years plus, she is a seasoned veteran.
---
Testimonials:
"Just wanted to say thank you for this wonderful workshop. There was so much talent on one Zoom call. I walked away with an amazing amount of information and cannot wait for my next audition to apply these techniques.  Stephanie presented everything in such an encouraging manner and is a wealth of knowledge. Thank you, Lau, for offering this workshop and for sharing Stephanie with us!"
–Stephanie Wulfe
"Thank you AGAIN for the amazing class today!   You continue to amaze me with the great training, along with the down to earth people who do the training and give so much of themselves.  From the bottom of my heart, THANK YOU!!!"
-Beverly Whitaker
"Just a word of thanks to you and Stephanie Keefer for organizing the Audition Workshop. Like you, Stephanie has great energy and is a great teacher. There were many useful ideas and suggestions offered, as well as demonstrations of what was being discussed. I think the idea of a class is fantastic and a great opportunity especially in these times as we all work to navigate through this pandemic. I was somewhat distracted by the technical issues associated with no printer right now here in Truro, along with a house with white walls and the need to create a space where I can see and be seen and have good acoustics, thus my question at the end to Stephanie. It is always a work in progress. Wishing you all the best."
-Al Gentle
"I thought the workshop was great and got my V/O muscles reinvigorated to look over copy and focus in on What/How I am approaching Showcase ( I imagine a couple hours of coaching are in order which I'll look to schedule with you or Deirdre as well as figure out which, if not all, sessions). My experience was one of fun and good chemistry with you, Xavier, and a smattering of D.  The greater number of students made for a powerful, collaborative listening exercise toward the end and the fast-paced, no-nonsense feedback was as labelled — no BS — ie. Focus Mandatory, DO/KNOW YOUR JOB and keep it SIMPLE in order to get work.  Also to not lose sight of the JOY in order to sustain what is challenging…"
-Leslie E. Hallowell
"I just wanted to say a huge THANK YOU for the phenomenal class you led us through today. Wow! It was inspiring, detailed, informative, and dynamic. It left us with so many specific takeaways. THANK YOU for one of the most worthwhile afternoons I have had in a long time. I'll look forward to the possibility of studying with you in the long-term session. Thanks again for your time, your professional expertise and your generosity of spirit—all very much appreciated."
-Danny Bolton
"Thank you so much for today.  It was a great experience.  I have lots of great notes on the necessary tools. I hope you'll do another soon where we can actually work on copy.  I'm not sure how many 6-week classes I can fit into my schedule, although I want to take them all!!  And I think it's gotten to the point where I need to spend more time ACTUALLY LOOKING FOR WORK. Our combined resources here could use a boost! And I WANT TO BE A WORKING ACTOR! These 1-day intensives, though, are invaluable."
-Cyndi Geller
Note: Industry guest schedules are extremely busy. ALWAYS SUBJECT TO CHANGE* Participation in this class does not guarantee Talent will receive an industry meeting post event, nor secure any kind of representation or casting. LLC does not guarantee talent will be seen by specific representatives nor any particular number of representatives.
No Refunds for this event (due to the commitment of our facility and industry guests we are unable to offer any refunds, for any reason including: Illness, injury, bereavement, scheduling conflicts-the show must go on).