✰ THE VIRTUAL VOICE OVER VORTEX WORKOUT ✰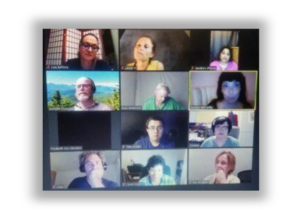 One Tuesday a Month  @ 6PM – 7:30PM EST* Tuesday September 28, 2021!
PLEASE RSVP  to reserve your spot for each drop-in session
Only $25 and that's no spin!
RSVP at laulapidescompany@gmail.com
All Levels Welcome!
Zoom Link Provided Upon Registration.
To register (Paypal includes handling charges) –  CLICK HERE
Let's get circular and do a 180 on your VO Career! Come Jump in and experience a tidal wave of feedback  and direction from our cast of coaches and network of guests with the VO Vortex workout. Come connect with VO talent from around the globe and experience a whirlwind of energy while practicing in real-time your  VO Commercial, Narration, Animation Character copy! The sky's the limit. Get prepped for your next Demo session or upcoming Auditions in detail.  We may even throw caution to the wind and hit you you with some VO Improv technique when you least expect it. Bring in your own copy OR  we will provide copy for you to try.
---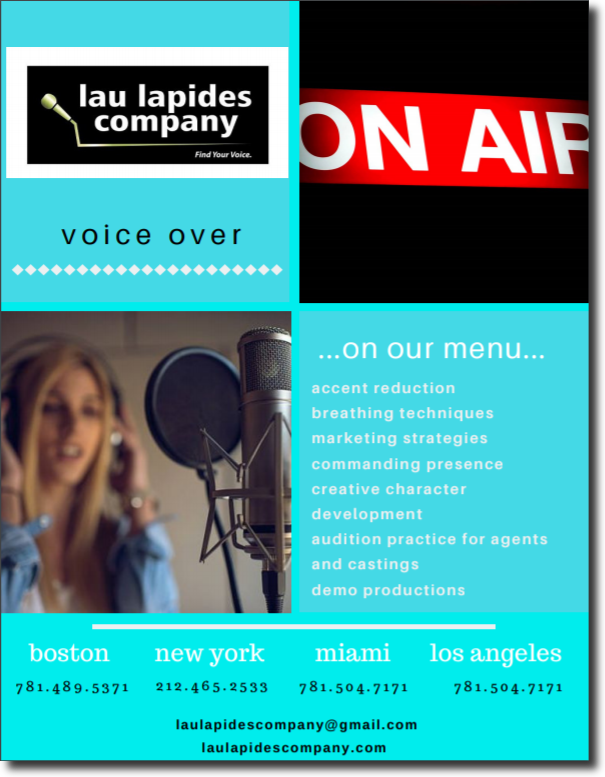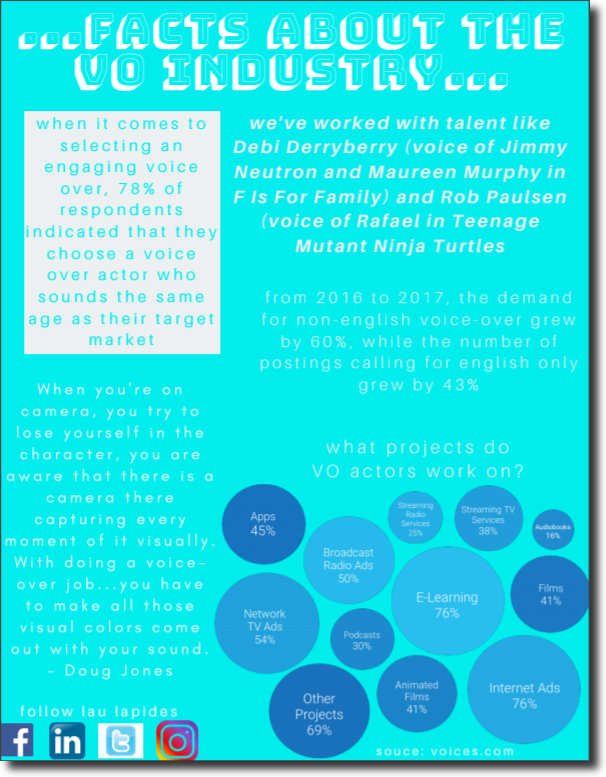 Testimonials:
"Lau is wonderful and talented, and will help you reach the next level in your voice-over or acting career!"
–Allison Matteodo, Entertainment Analyst at Parents Television Council 
"I have been working with Lau Lapides for two years. She is a great coach. Like all great coaches, she is insightful, inspirational, knowledgeable, and as a clear understanding of all the intricacies of how the business works. Through Lau and her company, I feel that I have been well trained and well cared for as both an on camera talent and voice over artist and look forward to a long career of professional growth with her guidance."
–Barry Law, Actor
"Lau was one of my instructors when I attended Connecticut School of Broadcasting. Her expertise and knowledge of how to harness and take care of one's voice was evident from the first class we had with her."
–Steve Auger, Project Manager at Hayner/Swanson, Inc.
"Lau runs an amazing Studio and Training  Center in the Metro Boston area. Whenever I have an actor or student who is looking to take their career to the next level, I point them to Lau and her company."
-William Luera, Project Manager at SurfMerchants LLC
"Lau is a consummate professional who cares deeply for her clients. She and her staff are very approachable and have great knowledge of the industry. I moved to NYC from Mass, and still see her with her NYC operation, but wish I was still able to drop by her studio in Wellesley. If you want coaching, without the feeling that you are being, or actually being fleeced out of your hard earned money, this is the studio for you. I wholeheartedly recommend Lau and her wonderful organization. Great family too."
-Joel Leal, Actor