✰ Voice Over Demo Critiques ✰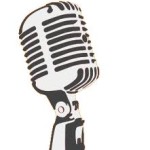 Bruce Kaiser Commercial Demo
Patricia Anne Griffith Commercial Demo
Does your voice over demo conform to the highest, most up to date levels of quality in the business? We will listen to your demo and give feedback on what is working and on what is not. LLC's team will give you the critical ear that you need to bring your demo up to industry standards and book you that next gig. Our industry standard voice over demos are heard all over the world, and are helping our client's book work and land top representation. 
Critique Comments Include:
Length
Timing
Quality
Branding
Editing
Contact LLC today to book your Voice Over Demo Critique!
Our Promise to You: *100% money back guarantee if you are not completely satisfied within 30 days of your purchase*
(Excluding Actor Reel/Voice Over Demo Services, Showcase Events, & Online Handling Charges)