The Working Actor Workshop – Cycle 3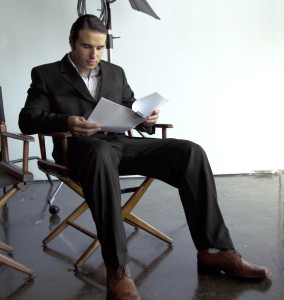 About Our Class
Attention actors!  Are you looking for a class you can apply to your career in a real and tangible way?  Don't miss the hottest and most unique working actor based class in New England.  Get excited to be in a simulated actor production environment from scripting to filming to final in-class video reel selections of your original work for marketing.
Participation in Working Actors Workshop does not guarantee Talent will receive an industry meeting post showcase, nor secure any kind of representation or casting. LLC does not guarantee talent will be seen by specific representatives nor any particular number of representatives.
Dates
Thursday's starting April 23, 2020 for 6 weeks
Time
7:00 PM to 9:00 PM
Instructor
Deirdre McCarthy
Location
149 Cedar St. Suite One Wellesley, MA 02481
Fee
VIP Rate - $399
Event Rate - $449
No Refunds for this event (due to the commitment of our facility and industry guests we are unable to offer any refunds, for any reason including: Illness, injury, bereavement, scheduling conflicts-the show must go on).  
Topics May Include:
– Original Scripting
– Preparation for Pilot Season in NYC/LA
– Self Taping for Auditions
– Preparing for Table Reads
– Learning Technical, On-Set Direction For Working On-Camera
– Master Industry Protocol & Etiquette
– Takeaway In Class Video Demo of Your Work, For Your Reel!
James Joyce 

Executive Director at Wellesley Media Corporation "Lau is an outstanding teacher/coach for anyone looking to acquire acting or public presentation skills. She brings a level of energy to her work that is indicative of the passion she has for the art of performance in both media and live stage work."