✰
The Working Actor Workshop – Cycle 3
✰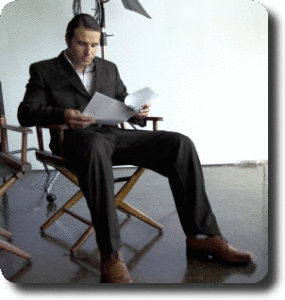 About Our Class: Attention actors! Are you looking for a class you can apply to your career in a real and tangible way? Don't miss the hottest and most unique working actor-based class in New England. Get excited to be in a simulated actor production environment from scripting to filming to final in-class video reel selections of your original work for marketing.
Note: With the current situation with COVID-19 and the Stay-at-Home order, this class IS still being offered in a hybrid manner.  Classes will be run virtually, online until the studio is open.
Participation in Working Actors Workshop does not guarantee Talent will receive an industry meeting post showcase, nor secure any kind of representation or casting. LLC does not guarantee talent will be seen by specific representatives nor any particular number of representatives.
Dates
Thursday's starting April 23, 2020 for 6 weeks
Time
7:00 PM to 9:00 PM
Instructor
Deirdre McCarthy
Location
149 Cedar St. Suite One Wellesley, MA 02481
Fee
VIP Rate - $399
Event Rate - $449
No Refunds for this event (due to the commitment of our facility and industry guests, we are unable to offer any refunds, for any reason including: Illness, injury, bereavement, scheduling conflicts—The show must go on).  
Topics May Include:
– Original Scripting
– Preparation for Pilot Season in NYC/LA
– Self Taping for Auditions
– Preparing for Table Reads
– Learning Technical, On-Set Direction For Working On-Camera
– Master Industry Protocol & Etiquette
– Takeaway In Class Video Demo of Your Work, For Your Reel!
Testimonials:
"Lau is an outstanding teacher/coach for anyone looking to acquire acting or public presentation skills. She brings a level of energy to her work that is indicative of the passion she has for the art of performance in both media and live stage work."
-James Joyce, Executive Director at Wellesley Media Corporation

---

"Lau Lapides Company provides boutique services for actors, voice-over artists, and corporate clients. From creating demo reels to helping performers hone their audition skills, to developing presentation skills for VPs at companies, the Lau Lapides Company caters to the unique needs of each of their clients. I have worked with Lau Lapides since 2006 on a variety of projects for theater, film, and public speaking. I worked with her as an actor and a presenter, and I continue to work with Lau and recommend her and her team. They are professional, excellent at what they do, and have out-of-the box ideas which work well."
-Zele Avradopoulos, Social Media Coordinator and Executive Assistant

---

"I met Lau in 2010 while searching for a new coach to advise me on updating my voice-over demo. We connected from the moment we first spoke…Her warmth, sincerity, humor, and passion for the fields of voice-over and acting oozed through the phone lines. What began as my proposed few sessions turned into a 2-year long holistic exploration into myself as a voice-over artist and a human being. Incorporating private voice-over coaching sessions, acting classes, singing lessons, and numerous Boston and New York based voice- over workshops, Lau inspired me, encouraged me, helped me refine my skills, introduced me to a community of voice-over colleagues, and kept me laughing throughout the journey. Lau is truly a one-woman dynamo and valuable asset to the voice-over community."
-Catherine Iagnemma, Voice-Over Artist

---

"Lau Lapides knows a great deal about what it takes to succeed in the acting and VO business. She offers coaching as well as agent nights and showcases for actors such as myself to get seen and heard. All of her events are very detail-oriented, and she makes sure that everyone is prepared and relaxed ahead of time. Lau is professional,
personable, and a great person to be around!"
-Laila Berzins, Voice-Over Artist

---

"Lau is very aware of what is needed to take your profession to another level. She gives you time to understand the process. She is very detailed in her teachings with personal touches. I myself am in the process of my voice-over demo which I started last year; Lau gives me time to make sure I'm ready to go. She also makes sure you meet the right people. I recommend her highly."
-John Joseph Lindsey, Actor at Model Club Inc.