Our acting mindset & mission
Our studio exists to make you great! our unique client center approach to all of our work is high-touch and highly in demand. Take a deep dive into the world of Acting, film, television, and stage Experience a tidal wave of feedback and direction from our cast of coaches and network of guests. Get caught up in a whirlwind of energy while discovering, mastering, and practicing a hands-on in-studio or online 360 actor experience! From money to management to the mayhem of balancing a career in the industry with your personal life. We will help you navigate and strategize smart and specific tools branded just for you to help you get seen and heard. Get your questions answered and get on the path to a successful career in the entertainment industry!
Check out our new Studio Memberships.
We have launched a brand new, exclusive Talent Inner Circle. We are so excited for our 2022 lineup providing amazing discounts on ALL of our studio products and services including coaching, workshops and seminars, voice over demos and actor reels and virtual showcases.

We are proud partners of Staples Connect, Voices.com, Sweetwater and many others to offer you incredible savings on technical products and equipment. 

We provide the powerhouse tips, tools and techniques you from preparation of production to your presentation and performance and will get you connected and networked to make your brand work for you and launch or level up your career! 
What does membership get you?
10% off all products, services, and events
Monthly Masterclass
Access to video library (going forward)
Once per month "15 minute Coach on the go"
$100 discount on voices.com
Sweetwater discount
10% off initial buy
10% off all additional buy over $60

Level up your membership to receive:
Audition workshops
Magazine piece (LA Note Magazine)
Demo critique (once per quarter)
Personalized One to One Actor Coaching
Auditioning is required now in our industry both in-studio and 90% online. build your confidence as a professional both on and off camera and perfect your craft! now and for the foreseeable future. we personalize and focus our program to meet your needs at whatever stage of the game you are at working on to strengthen your script analysis, gain clarity on your camera technique, and hone your process. Highlights may include cool gems like how to "command presence" on-camera, how to bring authenticity into each actor moment, determine eye lines, creating strong beginnings and endings, crafting scenes with an arc, making strong actor choices, producing great self audition tapes, and personalizing the script so that your essence & unique signature brand shines through. we will create and find amazing monologues, ad copy, and scenes for you to use at your next audition. Scenes will be provided* The sky's the limit. Get prepped for your next audition, booked gig, or showcase.
We have an extensive library of "real hardcopy scripts" in the mix-you name it and we will even write and copywriter specifically for you! hit it hard and fast for you to get the biggest bang for your buck! Come ready to talk, move, drink…water that is, and get wild and crazy! Accent Reduction, Breathing Techniques, Marketing Strategies, Ear Prompter, Technique, Creative Character Development, Time & Career Management, Voice & Speech Mechanic, Studio Protocol & Etiquette, In-Depth Information on Unions, Interpreting Copy, Appropriate Copy for Your Voice, Powerful Vocal Interpretation, Preparation for US & International Markets.
Group Dynamics
We are proud of our signature personalized group dynamic offerings and run a full menu of group sessions throughout the year.
These interactive and engaging group sessions are custom-designed for all of our staples such for both studio and executive clients, and include such offerings as coaching groups, global industry workshops in hands-on practical application tools and techniques, classes and seminars and more.
Our hybrid online and in-person (studio) offerings give our clients an energized, engaging and exciting experience receiving ongoing coaching feedback, constructive and most critical notes that every performer and presenter needs to be successful in the industry today and a ton of fun and social networking experiences.
Build your confidence while learning the process and tools of the actor's bag of tricks to nail that next job or promotion.
Actor Reels
An Actor's Reel is being asked for more and more by Agents, Casting Directors, and Producers for auditions and representation. This is a perfect opportunity for you to collect all of your best work on tape. Just starting out? We will create a reel for you from the ground up in order to help you break into the film industry. Actor reel recording and/or editing time is SEPARATE from hourly coaching programs.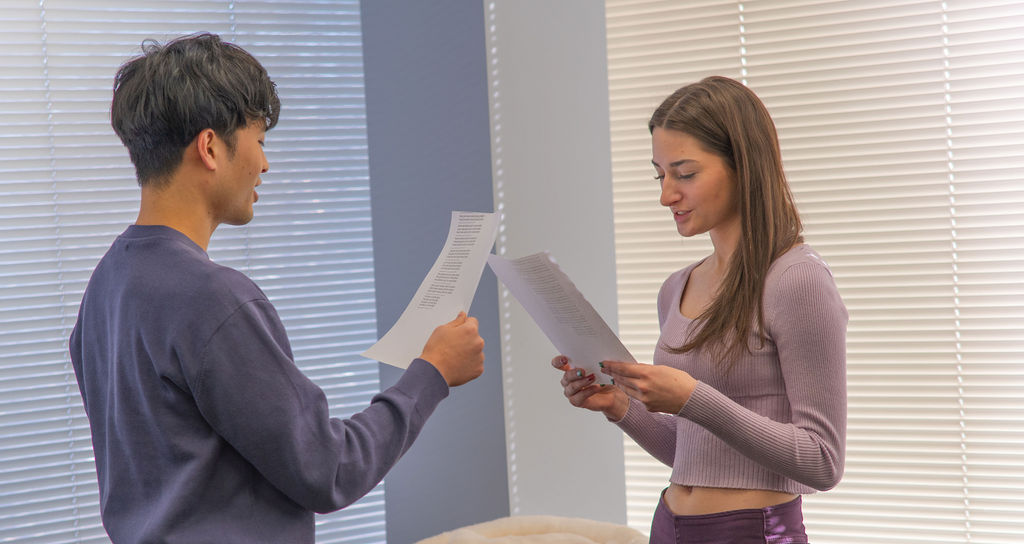 Lau is very aware of what is needed to take your profession to another level. She gives you tie to understand the process. She is very detailed in her teachings with personal touches. I myself am in the process of my voiceover demo, which I started last year; Lau gives me time to make sure I'm ready to go. She also makes sure you meet the right people I recommend her highly.
John Joseph Lindsey
Actor, Model Club Inc.
Virtual NYC to LA Showcase
This dynamic, one-of-a-kind VIRTUAL talent showcase will give you a leg up on the national audition scene. Our signature showcase event will audition actors, voice over actors, and singers for selected industry partners auditioning for the major HUBS and will offer you everything from professional development, education on your process and performance along with coast-to-coast networking opportunities. Receive individual industry feedback by Major Talent Agents, Managers & Casting Pros! These guests are scouting new talent for TV series, feature film, national VO spots & print ads. All ages welcome. This experience may be a total game-changer for you!
Past showcase guests have included: Lotus Productions, Avalon, BMG, DDO Artists, Stewart Talent, Arcieri, CESD, Anne, Wright Reps, Paradigm, Innovative, Herman and Lipson Casting, Hoffman International, Talent Inc, Model Club Inc & MCVO, Paradice Casting, Slate Casting, Bundle Media, UMT Agency, The Brock Agency, Donohue Talent, Genevieve Brewer Talent Management, WSM, Dynasty Models, Maggie
No Refunds for this event (due to the commitment of our facility and industry guests, we are unable to offer any refunds, for any reason including Illness, injury, bereavement, scheduling conflicts—The show must go on).
Marketing & Branding
Branding & packaging of all PR materials, Money, Finances, Budgeting & Contracts, Popular Auditioning Platforms*Self-Submitting vs Agent Submissions, Headshots, Resumes, Reels, Website, Online Profiles & Portfolios, Securing & Maintaining Agent, Casting & Producer Relationships Style, Image & Branding, Union & Non-Union work, Time Management Strategies How to create & generate your own personal pipeline of personal clients. We define success as preparation meeting opportunity. Streamline your marketing materials to get ready to be seen! We will guide you in tailoring your talent tools to meet the industry standards in many markets around the world. We offer detailed critiquing and assessment services to help you get your package to the next level and in front of industry pros. Whether you are starting out or a seasoned working professional we will show you tips and tricks of the trade to get your materials noticed. Personal Introductions to Agents & Casting Directors, Branding your Resume & Audition Materials, Targeting your Audition Demographics Determining your Brand & Type, Studio marketing blasts
Lau runs an amazing Studio and Training Center in the Metro Boston area. Whenever I have an actor or student who is looking to take their career to the next level, I point them to Lau and her company.
William Luera
Project Manager, SurfMerchants LLC
VIP Online Talent Services
Launch your VIP Online Talent Profile page and instantly get visibility on our Website by attracting targeted audiences (Agencies, Casting Directors & Producers) to notice you for work opportunities. This is a simple and necessary step in your career to let the industry know that you have a powerful presence online and that you are ready to connect! We take care of the design, launch, and all editing updates from our studio and all you need to do is send us updates as they arise. A simple way to market for online success!
Lau Lapides Company does not guarantee or secure any kind of employment, meetings, or outcomes with any of our programs and all industry schedules are subject to change. Our promise to you: 100% money back guarantee if you are not completely satisfied within 30 days of your purchase (excluding actor reel/voice over demo services, showcase events, publications, competitions and online handling charges).
Our Program Works, Just Ask Our Happy Clients
Thank you so much for everything. Your class at NEMG in Manchester, NH was amazing. You managed to make everyone of us feel relaxed, validated and happy.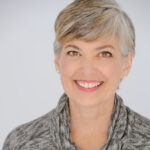 Mandy Gennaro
Actor & Physician
Lau runs a company that provides invaluable resources to the artistic community, ranging from coaching, acting/voice classes, and workshops. I have worked with her on a one-on-one basis, and found her insightful and creative in helping me with my photography business.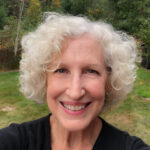 Gretje Ferguson
Photographer
I wanted to let you know again how much I enjoyed the class! I'm looking very much forward to another session with you.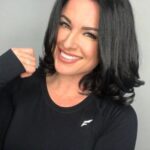 Danielle Murr
Traffic Reporter, WBZ
Lau is a very aware of what is needed to take your profession to another level. She gives you time to understand the process. She is very detailed in her teachings with personal touches. Lau gives me time to make sure I'm ready to go and she also makes sure you meet the right people. I recommend her highly.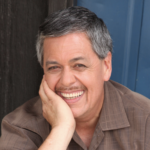 John Joseph Lindsey
Professional Actor
Lau is a consummate professional who cares deeply for her clients. She and her staff are very approachable and have great knowledge of the industry. I wholeheartedly recommend Lau and her wonderful organization.
Jason Leal
Professional Actor
We hired Lau as a communications coach for a multicultural global leadership meeting. She presented with both humor and gravitas, and led the group exercises that gave us actionable strategies to overcome communication obstacles in a global firm. She brings great insight and I recommend her highly.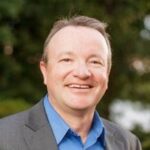 Kris Hales
CFO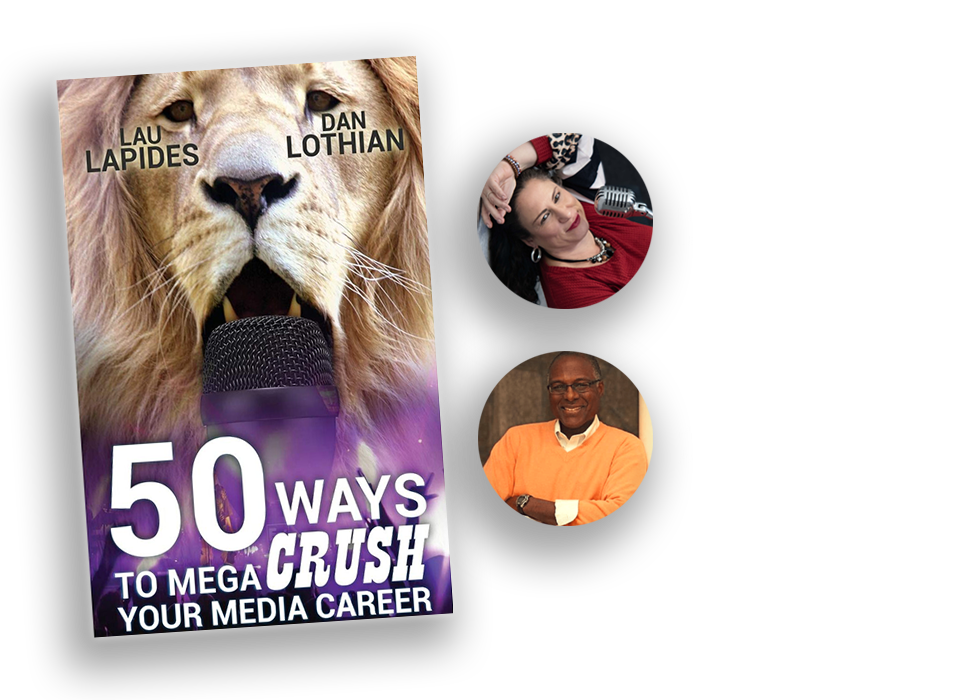 In the extremely competitive media business, it's vital to understand how things work inside and out. Learning how to survive and thrive are key elements to launching and maintaining a successful and healthy career. This book offers up secrets, hard-learned lessons, and entertaining stories wrapped together by two industry veterans. It is a timeless handbook for making it in the media industry.